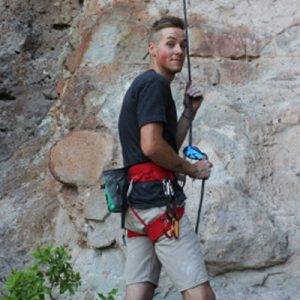 Corey D. Smith
Corey D. Smith, an artist for PNF (and brother to Peach), tries to help out by painting at least 3 or 4 pairs of shoes a week. He does the digital media work for PNF and has a passion for rock climbing, and living life. He lives for the great outdoors. (check him out on Vimeo). We are excited to have him on board to help get more shoes to deserving children.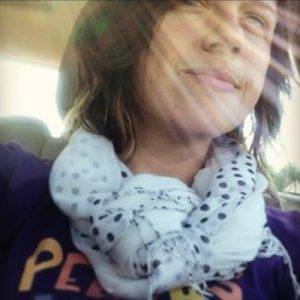 Angela Barger
Angela Barger is from Richmond, Kentucky and has a wonderful husband and three four-legged children.
Angela believes that intentional (and sometimes irrational) acts of kindness can change a person's outlook on life and she is beyond overjoyed to have found her place in an organization that puts her God-given talents to good use.
In addition to painting shoes, Angela also helps maintain the PNF website, she's also a word ninja, and a member of the Board of Directors.
Angela is "in it for the long haul" and loves to see the lives of children changed on a daily basis!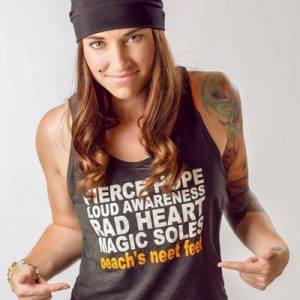 Veazey Nevitt
I believe to live a purposeful, useful and honorable life we must contribute to the world we live in. There is a multitude of ways in which we can do this but I think it's important to find something uniquely special to yourself so that you find joy and passion in the time and energy you put into your contributions.

In November of 2012, I was on the prowl for something I could contribute my talent and time to when I was introduced to Peach's Neet Feet. I knew I had found exactly what I was looking for and dove in head first painting one pair of shoes per week. While painting one pair a week only lasted a short while I still donate my time to paint as often as I can and consider it my *highest* paying gig.

I am a yoga teacher and an artist. I love all forms of art & design, and am passionate about teaching to inspire the extraordinary teachers within all of us. Madison is a huge inspiration to me and just by being her awesome courageous self, encouraged me to start my own project based on love and kindness called "Recipe for a Full Heart".

Being a tiny piece of this amazing tribe has truly changed my life and opened my eyes to a world of love, kindness and opportunities to serve selflessly. For that I am forever grateful.
For more info visit caitlinveazey.com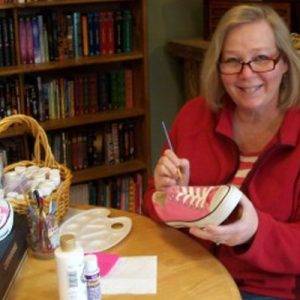 Laurie Nokovic
My name is Laurie Nokovic and I live in Necedah, Wisconsin. My husband and I co-own Book Bog, LLC, a bookstore / coffee shop in Tomah, Wisconsin. I love being a part of Madison's mission with Peach's Neet Feet. I use my down-time at the store to paint shoes. Music and art have both been important to me. They help me keep it together in everyday life. I'm so grateful for the opportunity to share my love of art with Peach's Neet Feet. It's rewarding to be able to bring happiness and light into the lives of children.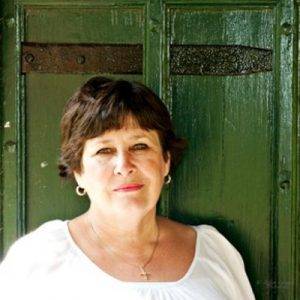 Kathy Reu
Kathy has had a love of art since childhood. Even at a young age, she spent much time drawing and painting. Art has always been part of Kathy's life and she believes her artistic talents are a gift from God.
In addition to painting for commissions, painting sets and doing make-up for the local high school, Kathy worked as a library technician for 18 years. Upon retiring in 2012, Kathy increased her level of volunteer work. Kathy has always been involved in her local community and served others around her, but is now able to spend more time volunteering and serving other people and organizations. She enjoys helping others and sharing her gifts and blessings.
Her love of art and sharing is what brought Kathy to become a volunteer for Peach's Neet Feat. Having lost several family members and friends to cancer and other chronic-debilitating diseases, Kathy believes volunteering for Peach's Neet Feet is the perfect fit for her.
Kathy was wife to Lowell Reu for 37 years until he lost his battle with cancer in 2005. She is mother to four daughters and grandmother to 9 grandchildren, all of whom support her work as an artist. Kathy resides in Southern Illinois.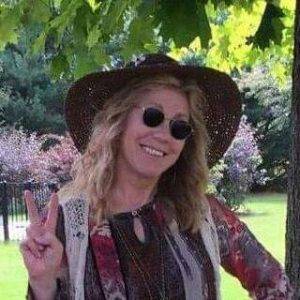 Cheryl Nuccio
I was asked to write a little something on myself…Which I'm totally terrible at, seriously I can chatter with the best of them until I'm asked to describe what I do and then I have no idea what to say. Really! My standard answer is… I paint stuff…haha
So this is what I wrote. …..
I am an Artist residing in Michigan with my wonderful husband who lets me be creative and make messes…hehe!
It's also home to some very strange and odd feral cats and one rescue inside, so I never know what kind of new friends they will drag home.
As an Artist, I am entirely self-taught, my work and techniques evolved naturally over time, always striving to learn new things. Which really means I scream a lot and throw things away, then cry and eat chocolate.
I can't say exactly how long I've been painting as I've always done some type of crafty thing ever since I can remember so it's just in my blood. Is there another life outside of Art? Hmmmm, never really considered such a thing.
I'm inspired by everything, a walk in the park on a fall day watching the leaves dance as they fall from the trees to seeing the scroll work on a building, Art is everywhere if you just look.
I have no particular cute story about painting, every day tends to lend itself to a new experience or creative mess…especially if it's a Monday.
In my free time I donate my time/talent to paint shoes for a non profit organization called Peachs Neet Feet. A wonderful organization that paints shoes for children with life threatening illnesses.
Cheryl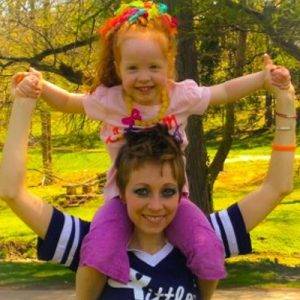 Brianne Harness
Brianne is a cancer survivor.
After several battles, she understands exactly what it's like to stand in a fighter's shoes.
Brianne is a trained artist, runner, and mother.
She has recently founded Karmakind, an organization that provides pediatric cancer patients with art supplies. She is also the owner of be.CAUSE Gallery and Studio. She will be donating a portion of her profits from her gallery to Peach's Neet Feet.
To shop or learn more, visit: becausebloomington.com and Karmakind.org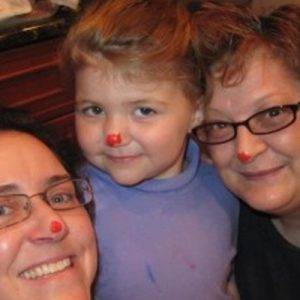 Dee Kelemen
I live outside Pittsburgh, Pennsylvania, in a little house overflowing with males both human and canine. I chose this picture because my sister and niece are the beats of my heart. Blue eyes is my sister; dark eyes is me. They let me dance to my own drummer and don't think I'm nuts. We had a little mishap finger painting. Like my niece, I have paint on almost every article of clothing I own but also like her, I don't care.
I had been painting for 20+ years and teaching nearly as long when what became annual strokes began. I simply didn't have time for the after effects of the first 3 or 4 and just put my feet down and pushed on. Then one hit in January 2012 and it was a whopper. It took a lot from me. It was almost a year before I was walking on my own, albeit wobbly, and my right hand still would only listen when it wanted to. The worst was that I'd lost my visual memory completely. My paints & brushes and mountains of craft supplies began mocking me. I couldn't teach; I couldn't work; I couldn't even volunteer most places because I couldn't commit to any kind of schedule. After a year and a half I'd almost given up… almost.
Then one day there was a Facebook post from DecoArt saying that PNF could use some volunteer painters and to send an e-mail. I sent the e-mail immediately before I could chicken out. I WAS going to do this if they would have me! Peach and her crew welcomed me aboard not knowing that they were the window God opened for me when all the other doors had closed. Peach speaks of living beyond our labels. PNF allows me to do just that. I am no longer just a stroke patient struggling to get along and waiting in fear for the next one. I am productive if only in a small way. I help little warriors if only in a small way. I am a PNF artist and choose to live proudly with that label.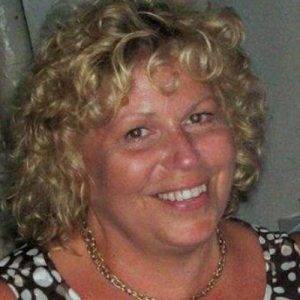 Linda Murray
I received a note from my sister-in-law not too long ago that mentioned Peach's Neet Feet as something I may want look into. As soon as I went to the web page I knew why she sent me your way.
My sister-in-law Janet is the mother of two sons with hemophilia, and is very active within the community, teaching awareness, and the ability to be your child's advocate.
All I knew was I wanted to make these young warriors smile. I was very young when plagued with leg issues, crutches, special shoes, casts, casts, and more casts. I painted my casts, shoes, braces, and anything else I could. The painting took the focus off the disability and onto the subject matter or creativity. I took this love for art and made a career in graphic design. I am now retired, living just outside Jacksonville, Florida. I enjoy being a Nana and am still painting.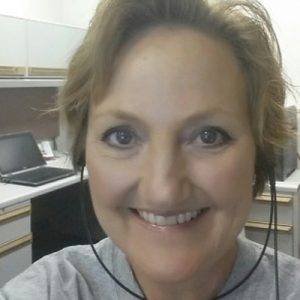 Tamora A. Bartlett
I live in Paris, Kentucky, and love the outdoors, exercising, animals, and creating all types of art. I lost my mother who was a nonsmoker to lung cancer in 2010. I had donated my time and art for different things through the years but since mom died, I had been searching for a way to use my God-given talent for something special. I had been creating and giving some mixed-media portraits to families who had lost loved ones and was feeling like that was one way I could give back. I never hardly watch T.V., but one night on the news, there was an artist, Angela Barger, who was featured and interviewed and was with Peaches Neet Feet, which I had never heard of. I was excited and knew I wanted to help with this organization and the happiness they were spreading, so I contacted her immediately, and here I am loving using the gift God gave me to, hopefully, help Peaches Neet Feet give a child a moment of happiness in a long road of trials. I hope to keep doing this as long as I my fingers can hold a paint brush!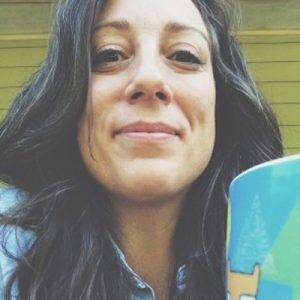 Mary Harper
I found a picture of Peach's Neet Feet on Instagram earlier this year and I knew I had to find out more about it. It has since become one of my biggest joys, to paint for these children.
I live in Atlanta and I have 5 girls and a husband who puts up with all of our craziness. I am also a second grade teacher's aide at the school where my girls attend.
My Dad had colon cancer, my mom had leukemia and one of my daughters has hydrocephalus and epilepsy. I paint in honor of them as well as for the joy it brings me and the smiles I hope it brings the children. I add a little blue moon to all the shoes I paint in honor of my Dad.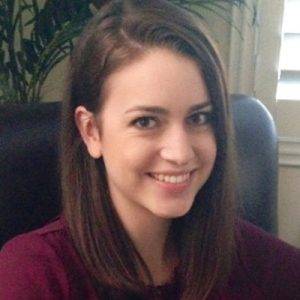 Kerry Mcgowen
Kerry is a third year college student from Southern California. Growing up, she was encouraged to express herself, and so she painted and drew everything that inspired her. Now, in college with a heavy course load as a pre-med biochemistry major, creativity and art have not been a part of her daily life. So, this past year, she searched for a way to express her creativity, as well as, give to a greater cause. Eventually, Kerry found the perfect fit with Peach's Neet Feet and now paints 1-2 pairs of shoes a month. In the future, she hopes to continue painting shoes throughout her educational career as she aspires to become a pediatric oncologist.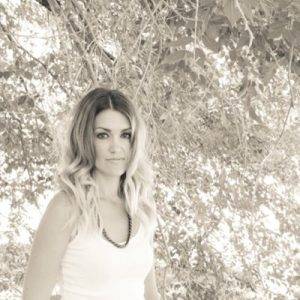 Alissa Rascon
I am first a Wife and Mom to the best bearded man and three amazing kids in all of New Mexico. Thanks to that amazing man I am free to be a stay at home Mom. Although testing at times, it is my favorite job. I am truly blessed to have a healthy, happy home. With that freedom I am also able to escape the everyday hustle, pour a cup or two of coffee, crank up the music and tap into my creative side.
I have always loved art (and music) but, lost the drive, passion and love when we started a family. However, Peach's Neet Feet has given me the opportunity to not only revive my love of art but, be able to create and give back in ways I never knew I was capable of. With every shoe I paint I learn more about compassion, struggle, purpose and gratitude. I am honored to be a Board Member, Artist and Friend to PNF.
"Live for yourself and you will live in vain;
live for others and you will live again." -Bob Marley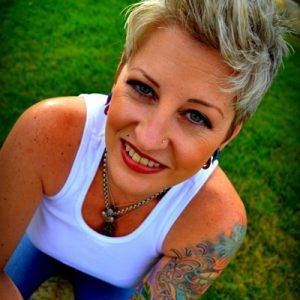 Shannon Starks
My grandma taught me to sew when I was 4 and the creating pretty much never stopped from there. I love creating and embellishing stuff! I live in Huntington Beach, CA with my husband and son. When I'm not painting shoes I'm usually roller skating, skateboarding, or concert hopping.
Every year my family and I attend The Sheckler Foundation's Skate For A Cause and enjoy supporting each year's "Be The Change" winner. I was instantly drawn to Peach's Neet Feet from the minute I saw their nomination video. Then, to see such a community of people built simply on kindness and love was inspiring I knew I wanted to be a part of it. I immediately contacted Madison and joined the Peach's Neet Feet family. I simply love spreading the love!
Cindy Pruett
I heard about the PNF mission through Madison, who reached out to me on my Etsy site. I was intrigued by the "random acts of kindness" policy she based her non-profit organization on… I'm definitely all about that.So I didn't hesitate to jump right in. I live in Scottsdale, AZ and have always had my hand in all things creative. Children's book author, photographer, voiceover artist – www.cindysounds.com , and currently shoe painter on Etsy:www.etsy.com/shop/cindystyle
Both of my daughters are almost grown and gone from the house (sob) and so now I try to spend my time doing things that feed my soul. I can't think of a more perfect way to accomplish this than by pouring my heart into painting shoes for the children of PNF. I always believe that everything happens for a reason … Thank you for including me in your amazing family :).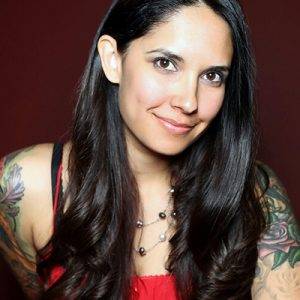 Crystal Singer
I was born in 1980 in beautiful Durango Colorado, raised in Farmington NM. I have 3 beautiful daughters that I love with all my heart. I am married to an amazing, God loving, Husband. I live in Gilbert, AZ as of 1996 but I travel home as much as possible. I feel alive being in the mountains there is so much beauty in this world. I look at art in the same way. I love all types of art; there is something really magical that happens when you create art! I'm very thankful and happy to be a part of Peachs Neet Feet! I heard about the company and that it was a nonprofit founded from my home town. I just knew right away that I wanted to contribute in one way or the other. Creating beautiful shoes for these children, there's nothing better than that!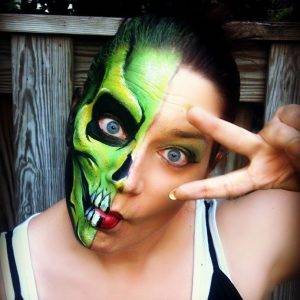 Amanda Ross
Hi There, I'm Amanda Rose Ross and live right on the Maryland and Pennsylvania line in a tiny town called, Waynesboro. I am a mother of three, wife, along with our Corgi. I enjoy painting all types of canvases with the face as one of my favorites. I am a professional face and body painter as well as a shoe and bag painter. I enjoy attending and working for Comic Con Conventions. I enjoy creating my own happiness and shine through art.
I was approached through my shoe shop to help out with Peach's Neet Feet and jumped at the chance. This is such a kind and rewarding job to do. So rewarding that I can't call it a job…it's just fun! You can check out my Shop at
http://manaartcrafts.storenvy.com/ and my Husband's Decal Shop which has the "Hustle Kindness" and " Be Kind" decals at http://shyftstudios.storenvy.com/
ManaArt Face & Body Painting
11 N. Grant St.
Waynesboro, PA 17268
(240)232-MANA(6262)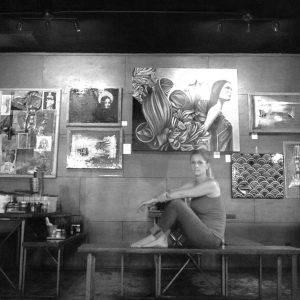 Kelly Foulk
I am an artist and art teacher in Southern California. I helped my students win $75,000 for our art department from vans. We designed four pairs of shoes for the company and through this experience, I was introduced to peaches neet feet and now have focused on designing shoes for non profits like peaches neet feet. You can see more of my art at kellyfoulk.com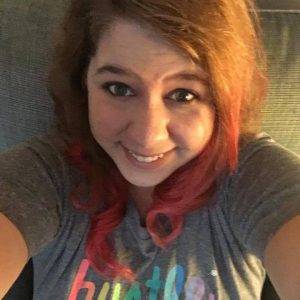 Danielle Hammer
I've been a St. Louisan my entire life. I love baseball, hockey, painting, crafting, and my family. I come from a line of very creative and talented women who have always inspired me and allowed me to create and make things beautiful. I firmly believe that everyone is blessed with a gift, and that gift should be used to make the world a better place. My gift is creativity.
Just over two years ago, I was assigned my first pair of Peach's Neet Feet from Madison. They were for a three year old girl named Jalene with brain cancer from San Antonio. I painted her a pair of tiny pink converse with Tinkerbell and sparkles on them. A few weeks later, I saw the photos of this adorable little girl, rocking her custom kicks and a huge happy grin. My heart grew three sizes larger that day. A simple pair of painted shoes changed me and I've been obsessed with the hustle ever since.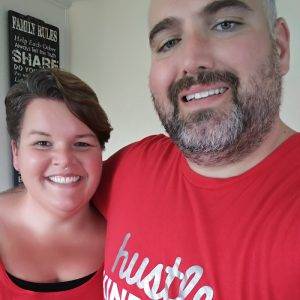 Naomi Manning
Naomi's love of painting has always been an important part of who she is. She has been painting for as long as she could hold a paint brush. Art, particularly painting, has been a way to express herself when words could not suffice. Naomi is no stranger when it comes to overcoming hurdles and hardships. As an Occupational Therapist she helps others overcome whatever life has to throw at them. She has even battled back from being paralyzed with a spinal cord injury herself! This and many other life experiences are stories of strength which can be seen in her artwork. Working together with her customers, she helps create a custom piece of art that tells their story. When the opportunity arose to be a volunteer artist for Peach's Neet Feet Naomi jumped at the chance to help and is so excited to be part of the amazing "hustle kindness" movement! Her artwork can be seen on www.rebelpaint.weebly.com and www.facebook.com/rebelpaintshoes1 and on Instagram.com/rebelpaintshoes. You can also email her at naomi.manning@yahoo.com.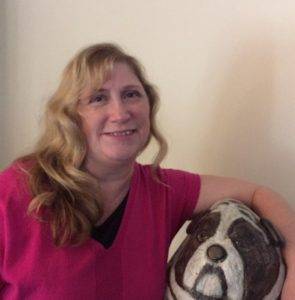 Carolyn Adams
I have lived my whole life in Pittsburgh, Pennsylvania. My love of art started at a very young age, and I have been involved in many projects over the years. Those who know me know that anything that stays around me too long will be painted; i.e., rocks, tables, chairs, walls, wood, glasses, canvases, and apparently shoes!
But by far, Peach's Neet Feet has been my greatest adventure. When I receive my shoe order it is like opening up gifts at Christmastime. I can't wait to see what the children have picked for me to paint on their shoes. I feel honored to paint for these children and to be part of Peach's Crew!
Peach is such an inspiration to us all on how to show kindness in a world that is sometimes not so kind. I thank God every day for this gift of creativity he has given me and for the children I am painting for.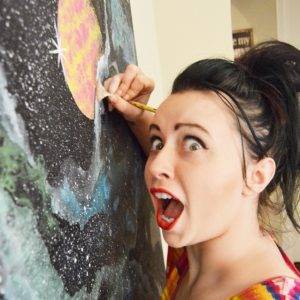 Sunnie Wicker
I am a mother, stepmother, wife, yaya, artist, blogger, possibly part jellyfish or narwhal, glitter connoisseur, and Disney princess enthusiast. I share my home in south Louisiana with three sons, a husband, and four dogs, all of whom are usually coated in glitter. I am a video blogger for a south Louisiana parenting site, prop maker, and a parenting/DIY blog writer, aside from a shoe artist.
I am fluent in seeing the good in everyone and still believe in magic. If I can make one person smile each day, I have accomplished something great. I never miss a chance to roll in the glitter, get paint in my hair, play pretend, and urge others to pursue their passions.
I was pointed toward Peach's Neet Feet by a Peachy parent who stumbled upon my business page. I immediately fell in love the idea of hustling kindness. Peaches was more than an idea or kind words, it was actual movement with actions taking place to make children happy everyday. I hope to continue to help PNF throw kindness like confetti for as long I can.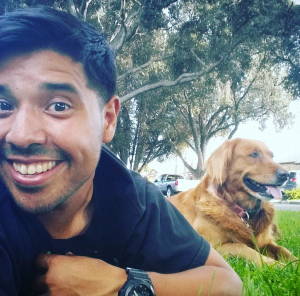 Julio Gomez
My name is Julio Gomez. I was born and raised in Southern California and currently reside in the city of Downey. I majored in Child Development and Family Studies in College. Being around and influenced by young children has been a norm for me for the past 9 years. I'm currently employed with a school district as an assistant specialist for exceptional children. It has, by far, been a positive experience for me. It's also a very joyous time for my fiancée and I, whom I am marrying this July, and the birth of our first child. Which he is estimated to born a month before our wedding. So you may ask, when does art come into effect?
Art, for me, has always been a medium in which I can resort to on good and bad days. I've transitioned from creating custom fondant decorated cakes, to making pastries, to painting and restoring shoes. Art is life for me and what better way than to express emotions than through various forms of art.
I was lucky to find PNF and the love it generates to those who need it the most. And I am beyond privileged to be part of this talented and loving team that spreads love through "random acts of kindness."